timeline of BICKEL-TEC GmbH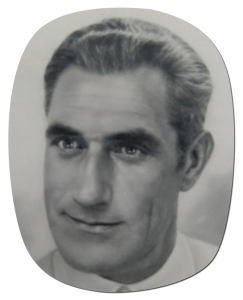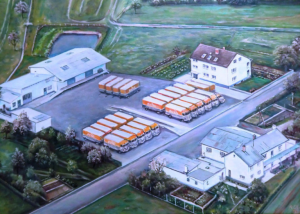 Karl Bickel establishes Karl bickel KG in Rheinau-Helmlingen as a freight-forwarding company with coal trading business
Bickel-Tuning GmbH established. It rapidly evolves into a specialist for all types of tuning solutions for Audi und VW.
Specialization in construction and fitting of roof sleep cabs for trucks and distribution of commercial vehicle accesories.
Construction of the first race trucks to compete in the ETRC
Our chief executive Gerd Körber wins the European Championship with Bickel-Tuning´s self-built Phoenix/MAN and is Vice Champion in the premier truck racing competition. Another three titles are won until his retirement in 2008
Building of a new painting plant for commercial vehicles and special vehicles. The quality of our vehicle construction and painting opens the door to the global market.
DAF Eindhoven awards us a contract for the construction and support of race trucks in the Truck Race European Championship.
DAF wins second and third place at the European Championship
Incorperation of Karl Bickel KG in Bickel-Tuning GmbH. Bickel -Logistics GmbH founded in Trier.
The freight-forwarding unit is sold off. Expansion of the production plants in Rheinau-Helmlingen to 5500 m².
Change in company name: Bickel-Tuning GmbH is renamed BICKEL-TEC GmbH
IVECO Deutschland recruits GerdKörber for technical support and as a driver for the truck racing project, and he regularly drives for IVECO in European Championships.
Sale of Bickel-Logistics and Bickel-Lagerlogistik in  Trier.
Through the acquisition of Thorry Metalltechnik GmbH in Achern-Fautenbach. We expand our activities in vehicle constructions specializing in platform superstructures of 18 to 32 tonnes total weight.
The internationally renowed BICKEL-TEC GmbH has an annual turnover of 4,2 million euros and employs 45 people.


Expansion of an additional painting facility. Certification as per ISO 9001:2015 by TÜV Süd Successful initial assessment as per ETG 2 on behalf of Daimler Trucks by SNCH Luxemburg
Certification as per DIN EN ISO 3834-2:2006 and DIN EN 1090-2:2018, Exc.2 by DVS 
Certified frictional coefficient and lashing point calculations as per VDI 2700, Sheet 14 and DIN EN 12195-1 by the research center for transportation and logistics for the transport surfaces of the body platform and trailer, redesign of the homepage